| | |
| --- | --- |
| Author: | |
| Votes: | +8 (90% positiv) |
| Created: | November 8, 2018 at 5:24 am |
| Updated: | November 8, 2018 at 10:26 pm |
| Planner: | ⚙ Open in Build Planner |
---
LAST MAN/WOMAN STANDING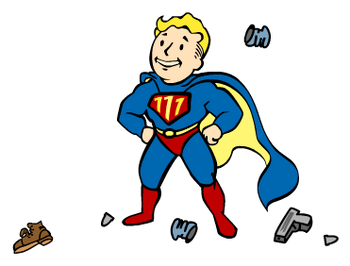 This build uses Serendipity & Nerd Rage to give you a significant buff when at low HP. Coupled with all the damage resist and damage reduction perks you get it makes you a super tank when your health drops below a certain percentage, making you the Last Man/Last Woman in every moshpit!
DAMAGE RESISTANCE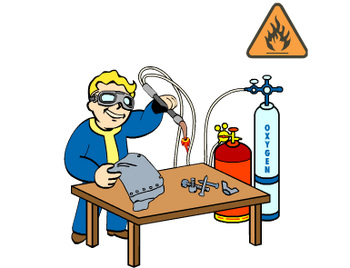 To further your tankiness you take as much of the Damage/Energy Resist perks as possible. You get a total of 210 from these perks to make you even more tanky
MUTATIONS
And finally, Mutations. Mutations that require you to be hit in melee, reduces your weapon or gun accuracy, or lower your energy damage are not detrimental to this build. In fact most of the pros outweigh the cons so getting a strong mutation early on is a good goal for your character. You unlock Starched Genes at Lv.30 and I suggest farming mutations early as it greatly increases your tankiness or damage depending on what you get. When you get the mutation you want equip your Starched Genes card to "lock" it in place.
For this build i'm going with
Talons  – UNARMED DOES +25% DAMAGE AND BLEED DAMAGE, BUT -50% GUN ACCURACY
This mutation combined with Iron Fist (Lv.1), Martial Artist (Lv.16) and Incisor (Lv.34) greatly increase your punching attacks and adds a bleed effect!
Other notable mutations:
Scaly Skin – +50 DAMAGE AND ENERGY RESISTANCE, -25 AP
Grounded – GAIN 100 ENERGY RESISTANCE, BUT ALSO -20% ENERGY DAMAGE
Electrically Charged – CHANCE TO SHOCK ENEMIES UPON BEING MELEE ATTACKED
Twisted Muscles – -50% TO WEAPON ACCURACY AND +25% TO MELEE AND LIMB DAMAGE
Healing Factor – HEALTH REGEN +300%, CHEM EFFECTS -55%
Plague Walker – POISON AURA SCALING WITH OWN DISEASES
S.P.E.C.I.A.L. and SWAPS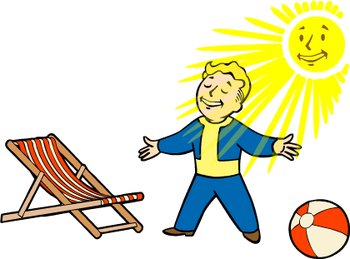 STRENGTH (15 points) – The only mandatory perks are Barbarian and Blockerfor tanking. You are free to use the extra 9 Perk points to specialize in your weapon of choice.  For this build I'm going unarmed: Iron Fist (Lv.1), Martial Artist (Lv.16) and Incisor (Lv.34) in combination with the Talons Mutation will make your punching attacks do a lot of unarmed and bleed damage.
PERCEPTION (1 point) – I like Green Thumb for the extra mats and crafting food/consumables.
ENDURANCE (10 points) – For levelling take Lead Belly to improve QoL. Ironclad at Lv.30 and Lifegiver at Lv.50 gives significant boost to your survivability. Fireproof is a strong perk but situational. You can slot it in if you are venturing into fire hazardous areas or when fighting Mutant raiders wh are most likely to use Molotov cocktails.
CHARISMA (7 points) – 3 points are saved for Suppressor. The other 4 perk slots can be used for Inspirational while levelling,  Lone Wanderer when solo or Magnetic Personality / Bodyguards  when in a group. In a duo, Magnetic Personality will up your Charisma to 9 which lets you share a 3-star Perk Card. You can also slot in Hard Bargain when selling junk to vendors for extra caps.
INTELLIGENCE (5 points) – 5 points is all you need for max crafting. Tier 1 Armorer is needed to craft Advanced Armor mods so make sure your armor has the best mods available at all times. You can swap in other perks when adventuring like Hacker, Makeshift Warrior. I go with First Aid, Nerd Rage to fit the Last Man/Woman standing theme of this build
AGILITY (10 points) – Evasive is mandatory for the extra Damage/Energy resist. You're not spending any time in VATS in melee so our high AP pool is converted to damage reduction via Dodgy  When on low health, the buffs from Nerd Rage and Serendipity kick in and combined with the extra AP regen from Action Boy/Girl, and Lone Wanderer your tankiness ups even more. Finally, I put 1 point in White Knight for durability since i'll be taking damage 100% of the time.
LUCK (8 points) -For Junk Shield, Serendipity, and Starched Genes.
LEVELLING & CUSTOMIZATION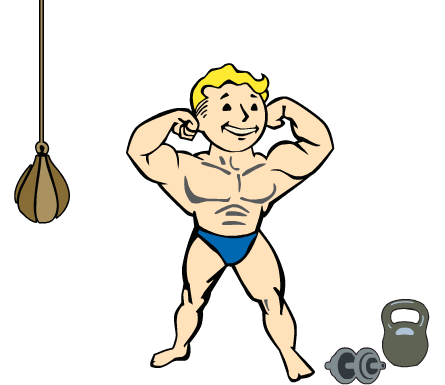 15 Strength – Only 6 points are mandatory: Barbarian and Blocker leaving 9 points free to spend (on your weapon of choice).  Some examples:
Punching – Levelling: Easy
1H Melee – Levelling: Easy
2H Melee – Levelling: Easy
Tanky Heavy Gun – Levelling: Hard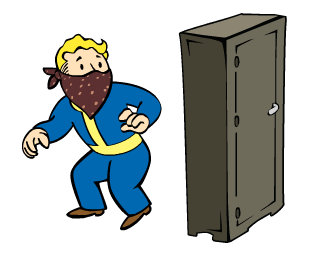 10 Agility – If you don't like the Action Point drain from the Dodgy perk, 10 agility offers some different playstyle options:
For better QoL (armor durability)
For more damage resistance when sprinting (into mobs), swap points from White Knight into Moving Target .
For a stealth melee build that does huge single target burst when sneaking
For an offensive build that ramps up damage over time and synergizes with high attack speed perks: Martial Artist (STR) and Gladiator or Iron Fist.
CHEMS
Chems are strong temporary buffs that you might need once in a while when fighting a high level strong mob.  You can invest 1 point into Chemist for a good supply of these life-saving drugs for your own use or sell them to an NPC. Vendors will pay for Chems very well especially when when coupled with Hard Bargain and Grape Mentats.
Buffout – 2 STR, 2 END, 25 Max HP (for 5 minutes)
Fury* – Melee Damage, + DMG Resist , -Perception (for X minutes)
Med-X – 25 DMG Resist (for 5 minutes)
Psycho – 25 DMG Resist, +15% Damage (for 3 minutes)
Psychobuff – 65 Max HP, 3 STR, 3 END, 25% Damage (for 3 minutes)
Chem addiction can be removed by Addictol and more importantly Radscorpion Omelettes which is farmable.
TANKING PERKS YOU DON'T GET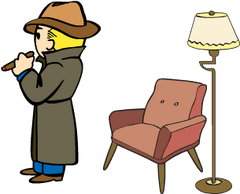 November 8, 2018 at 5:24 am